Generate Invoice
You can generate your own PDF invoice on the fly using our Generate Invoice function. The invoice prints on FSU letterhead and you can download and print right from your desktop!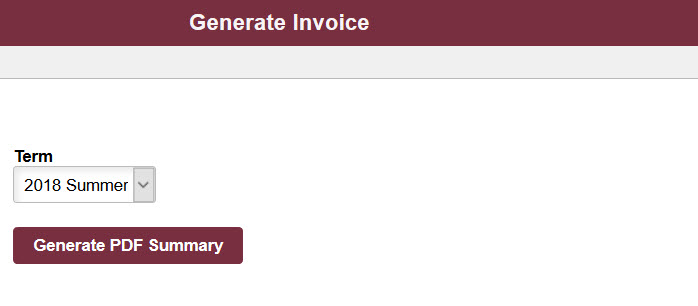 To generate an invoice, simply select the term you'd like to view and click "Generate PDF Summary". Make sure that you've got Adobe reader installed on your computer, and that you've got your pop-up blocker turned off!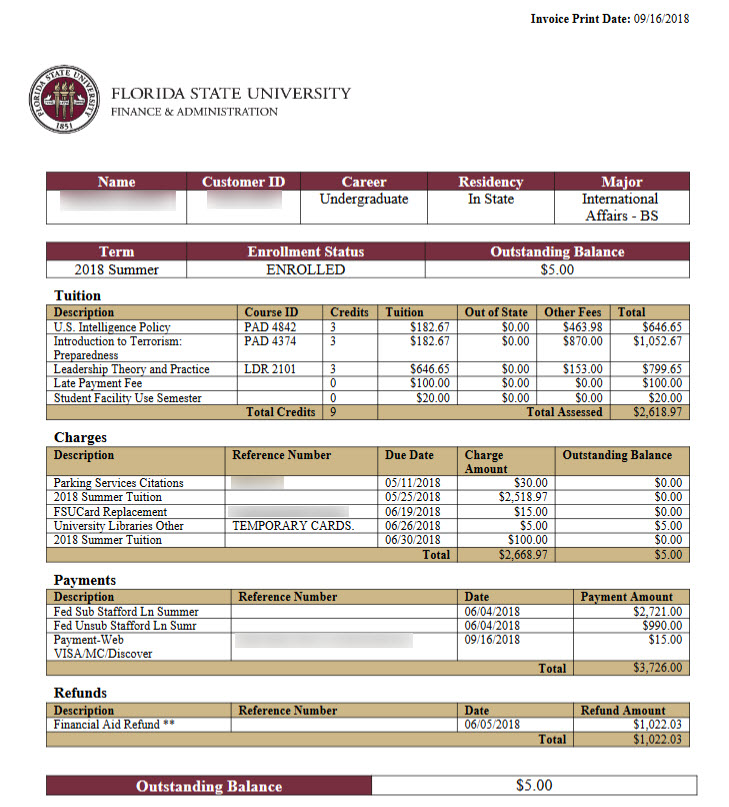 The invoice will contain all information about charges, tuition assessment, payments, waivers, and refunds for the semester, and will provide you with a final outstanding balance.