Direct Deposit
The University requires that all outbound refunds be sent via direct deposit to the checking or savings account of your choice. You'll want to provide Student Business Services with your routing and account information so that we can successfully deposit refunds to your account without delay.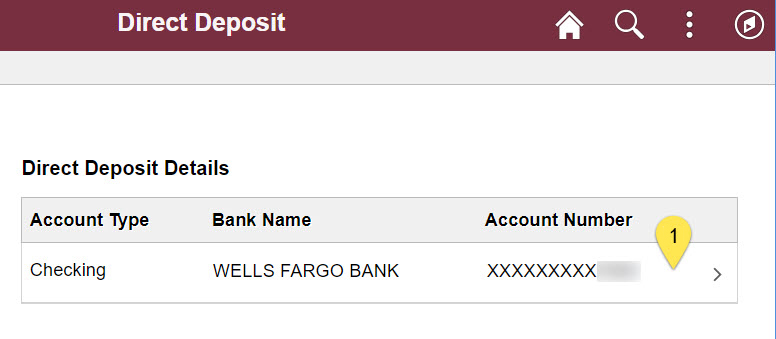 1: On the Direct Deposit page, if you've already entered a bank account before, click on that record to modify it. If you've never entered a bank account before you'll be asked if you'd like to add one.
1: You'll want to be sure that you are extra careful when entering your account and routing numbers, that's why we ask you to do it twice! If you enter a bad account number, your refund may be delayed while we work with your bank to get your funds to the right place. 
2: The "Checking" or "Savings" buttons matter! Be sure that you select the right designation for your account type, or your bank may reject our deposit and delay your receipt of funds.
3: The NACHA agreement date defaults to the first date that you every signed a NACHA with the University. If this is the first time you've added a bank to Student Central, your agreement date will be today's date.
title-inside title-centered
2