Make a Payment
The Make a Payment page will provide you access to pay by credit card or electronic check. Once you've selected the charges that you want to pay, and the amount that you'd like to pay toward each charge, you'll be sent to our payment processor to complete your transaction. Remember, credit card payments will incur a non-refundable 2.3% service fee, but electronic checks will not.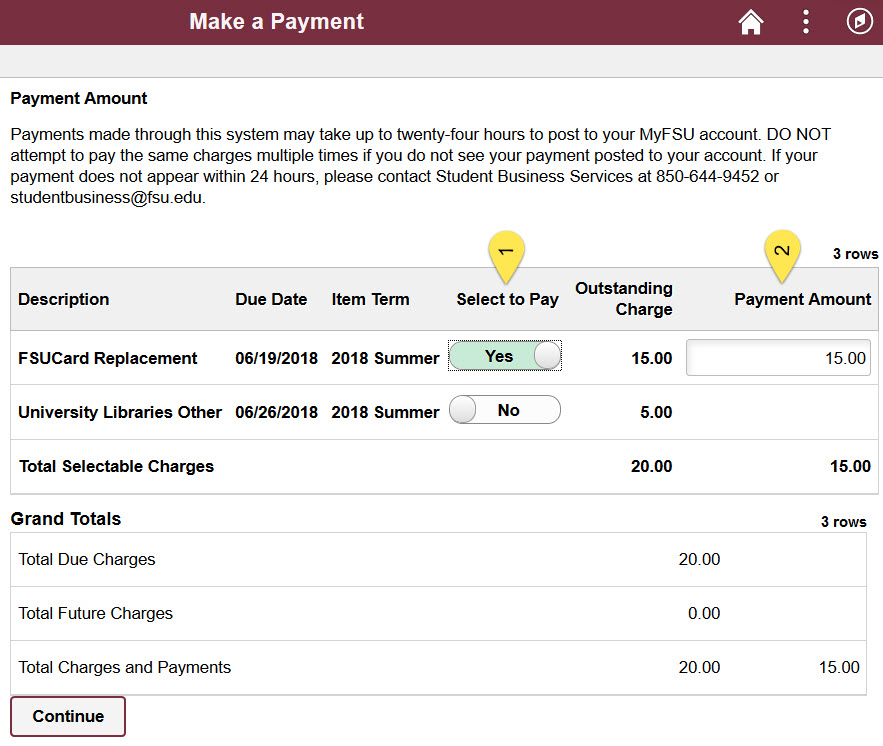 1: You'll need to select which charges you want to pay using the yes/no toggle switch. 
2: Once you've selected a charge or multiple charges, the Payment Amount box will populate, and if you're able to edit the amount to pay you will be able to overwrite the value in the field. Some charges cannot be paid partially, such as application fees and deposits.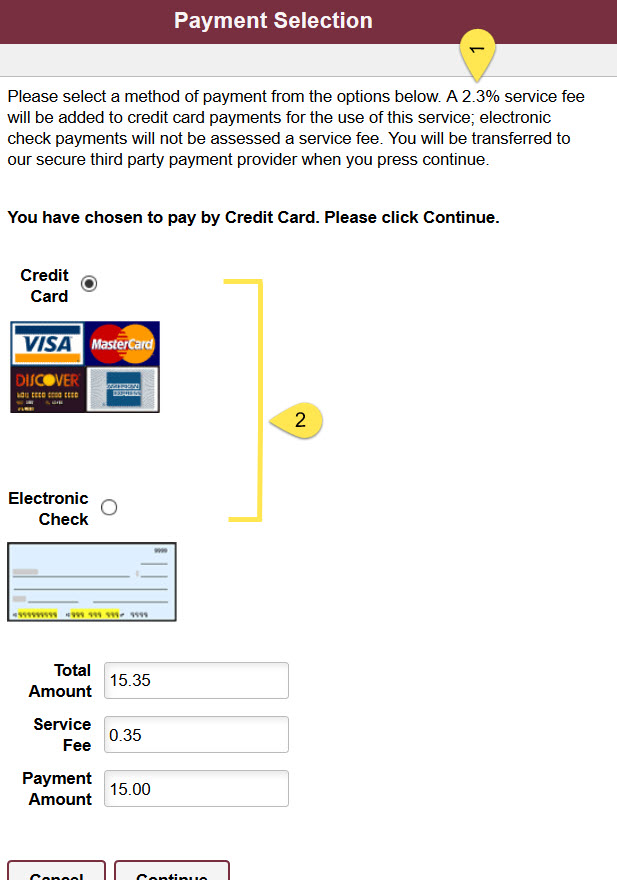 1: You'll be asked to choose your tender, either credit card or electronic check. Remember that a credit card payment will incur a 2.3% service charge, which is calculated for you at the bottom of the page. When you select 'Continue' you'll be sent to our payment processor.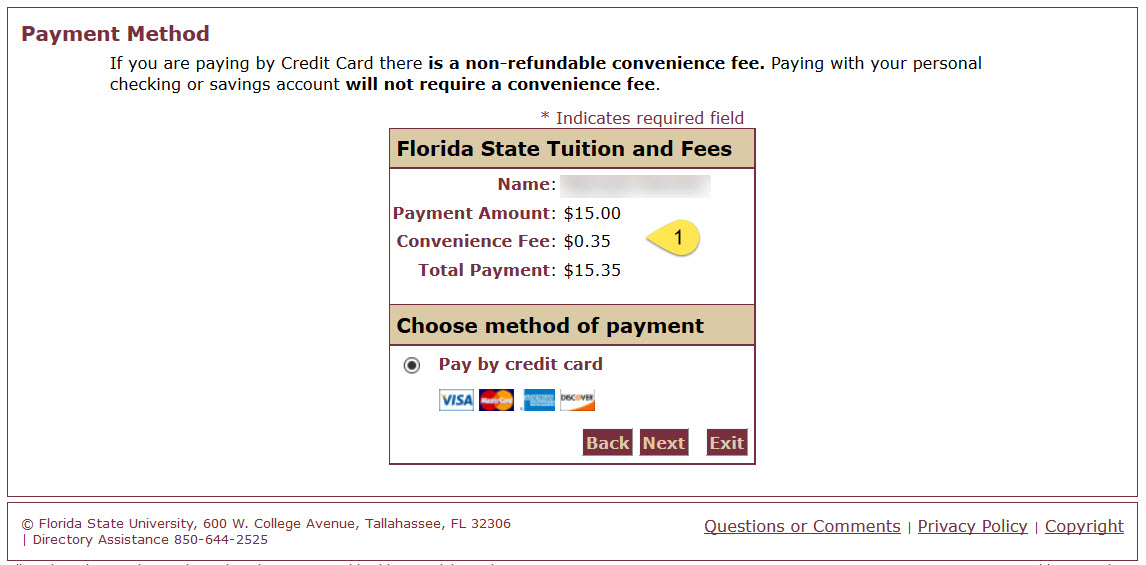 1: Confirm that your payment amount and tender matches the selections that you made in MyFSU.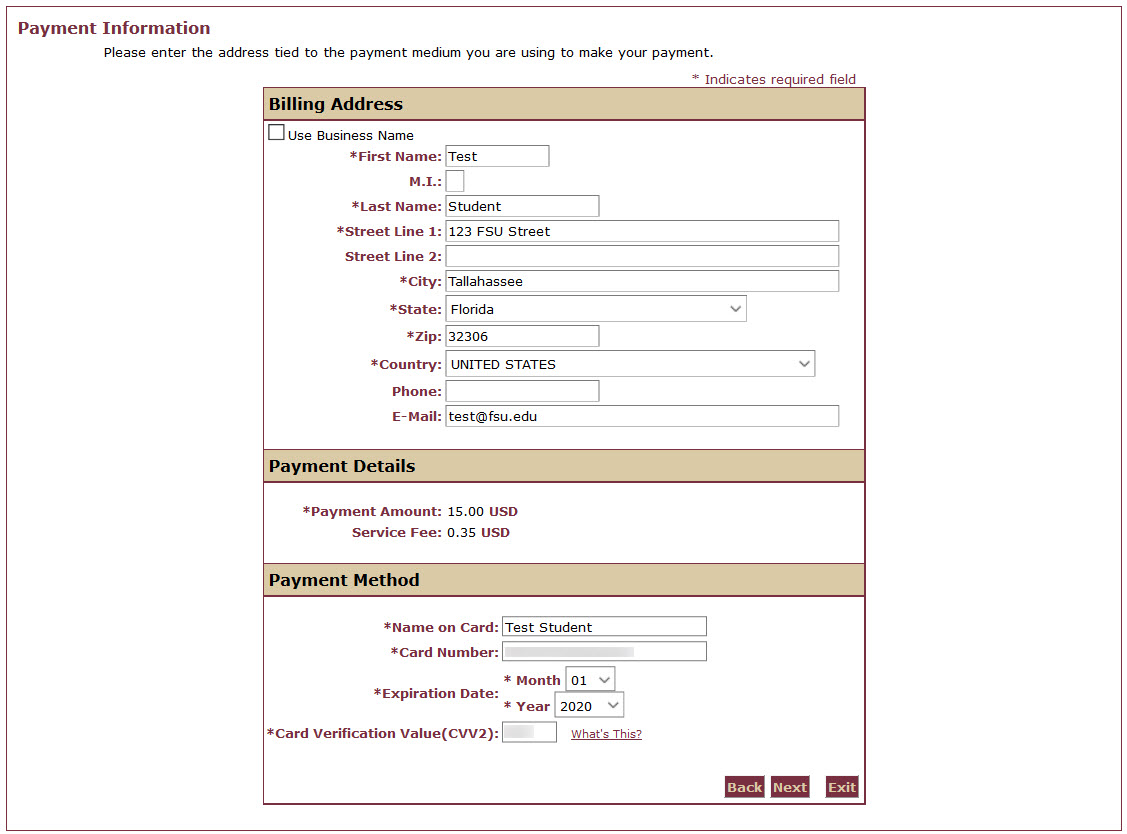 Enter your billing and payment details. Common errors here include entering an address or zip code that does not correspond with the one on file with your bank, or entering invalid card or electronic account numbers, so be sure you double check your entries before continuing.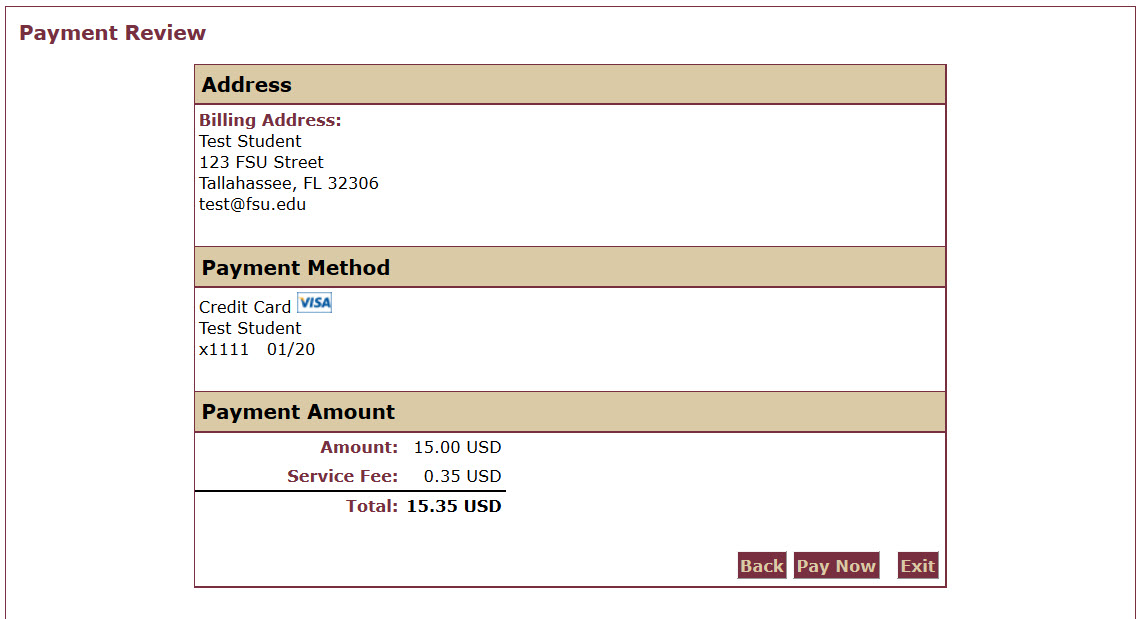 You'll be asked one more time to confirm your payment amount and details before pressing "Pay Now". If you entered an email address on the previous page, you'll receive a confirmation email if your payment is successful, but you'll also receive an on-screen message.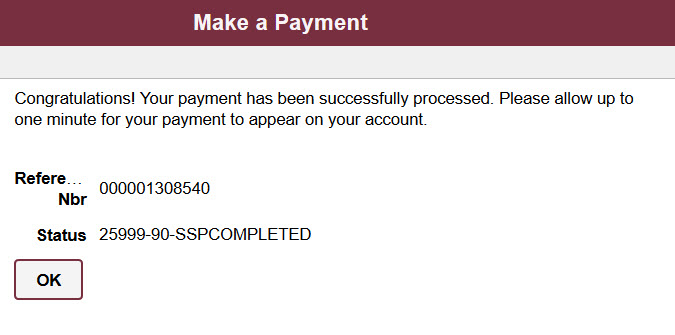 It can take come time for a payment to fully post to our system, so double check that your account is paid in full within 24 hours of making your payment. If your account is not paid, even though you entered payment information, reach out to our office!
title-inside title-centered
2