You can access a PDF copy of your FSU Invoice through the Student Financials portion of MyFSU Self Service. You can use the invoice however you'd like, and official FSU letterhead provides an official look for anything from insurance verification to scholarship application. Each invoice is generated by term (summer/fall/spring) and is based on real-time information. To access your invoice, follow these steps:
Step 1: Log In to MyFSU
- Log in to the MyFSU portal by visiting https://my.fsu.edu. 

Step 2: Click on the "SC" icon
- Click on the "SC" icon to access your MyFSU Student Central Dashboard

Step 3: Click on "My Bill"
- Click on "My Bill" to access your Student Financials self service navigation collection.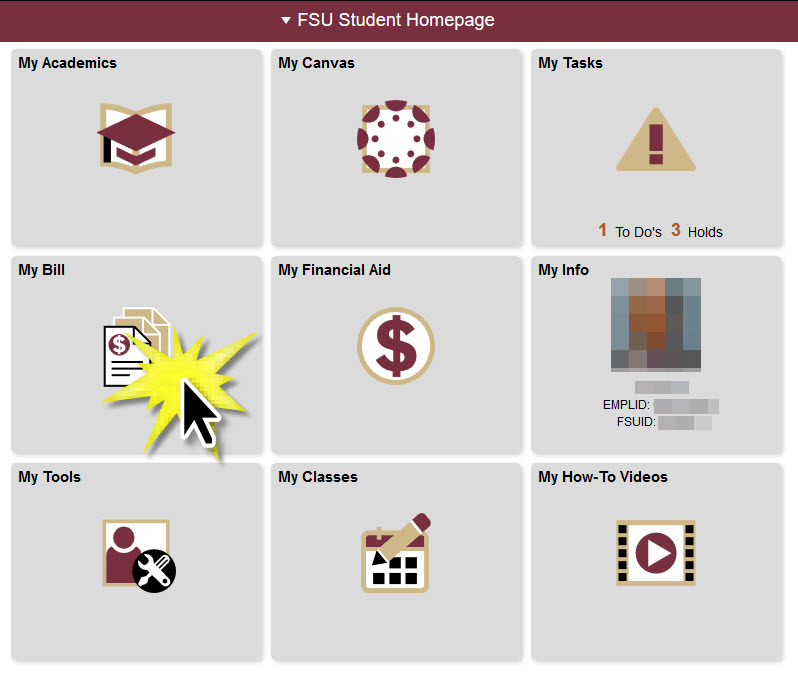 Step 4: Click "Generate Invoice"
- On My Bill, click "Generate Invoice", followed by selecting a term from the drop-down menu, then select the "Generate Invoice" button.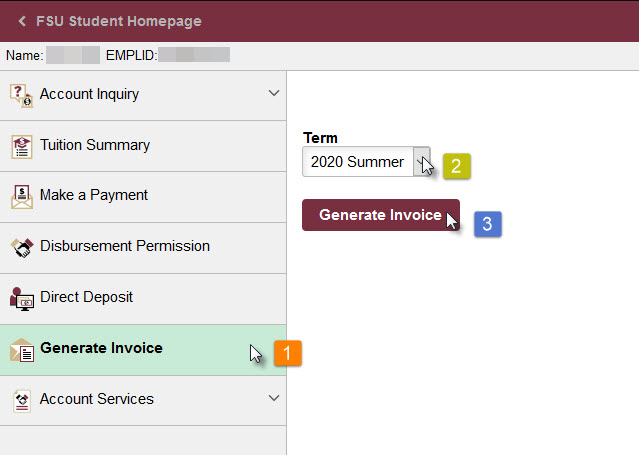 Tip: the invoice shows your bill as it stands now. Refer to "Account Activity," available under the "Account Inquiry" section, to see recent changes. The invoice and account activity work well together to give you a full picture of your financials for the term, especially if something has changed. 
Step 5: Review Data
- The PDF provides information about your current academic career, major, and enrollment status, along with specific data about your courses, fees, payments, and refunds.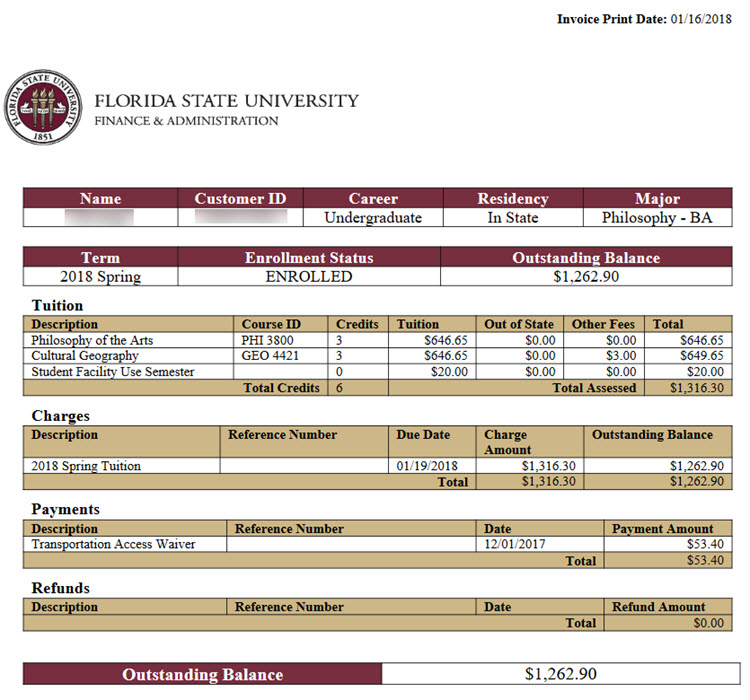 title-inside title-centered
2